You and your therapist can discuss your needs and come up with a customized treatment that will leave you feeling renewed and pampered. All concerns will be thoughtfully considered so you can remain comfortable the whole time and focus on what your body needs.
Your comfort is our top priority. We offer pregnancy pillows to allow for full access to the back. If that proves to not be comfortable, we offer body pillows to maximize side lying.
Teens these days are scheduled to the max and pushed harder in sports than ever before. Here is a massage made for the teen that pushes their body to the limits. We've designed a massage to help relax the mind while zoning in on specific muscle groups and joints to maximize the healing.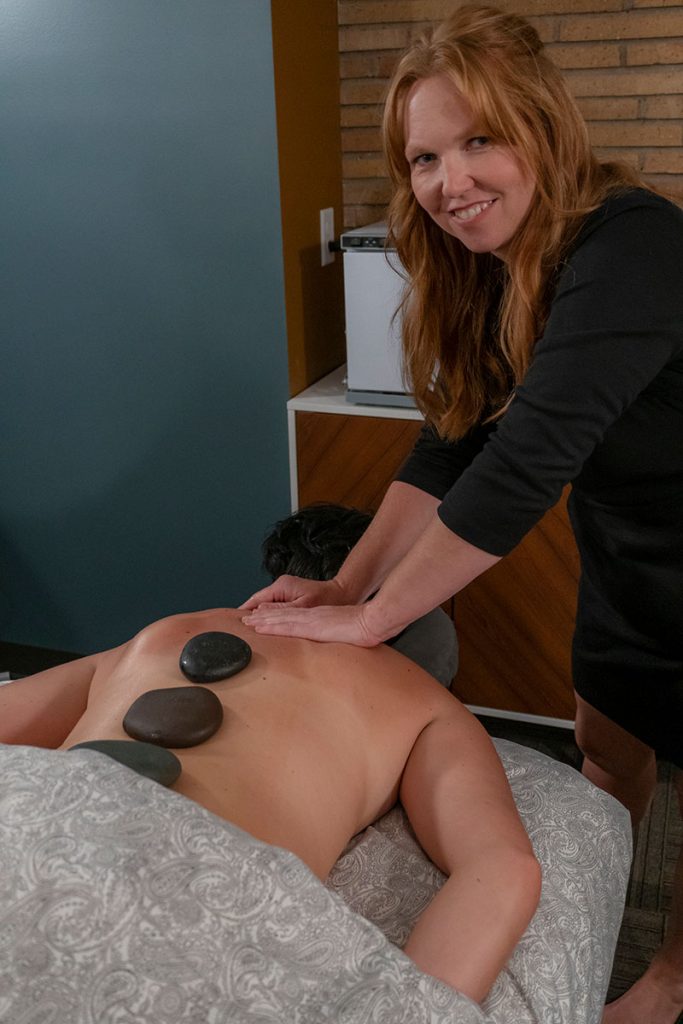 Compliment any massage service with the following:
Essential Oil Aromatherapy

$20

Choose the essential oil that would be best for your needs and take a bottle of it home with you after to diffuse or apply as advised.

This treatment uses special cups that suction to your body to help resolve chronic muscle tightness and pain faster than massage therapy alone. The suction promotes increased blood circulation, which may help relieve muscle tension, promote cell repair, and aid in other regeneration.

A type of massage therapy that uses heated, smooth stones at key points of the body.  It's used to help you relax and ease tense muscles and damaged soft tissues throughout your body.

Perfecting Plant Peel

$25

Let your face feel as good as the rest of you with the instant smoothing results of this self-warming exfoliating treatment. Extra time required, ask for availability.

Full Body Exfoliation

$30

Dull dead skin cells removed with aqua salts permeated with essential oil to give your body the moisture it craves. Extra time required, ask for availability.